We did it! Allan and I took a good ole fashion road trip to Las Vegas... and in under 24 hours no less! We felt ALIVE and also very, very tired. Our main purpose for this trip was to be in attendance at The RiSE Festival, a festival where a mass amount of people light, and let go of, paper lanterns. Although very magical, I'm still amazed that we did not witness any festival goer's hair light on fire (we almost succeeded in doing so at one point though).
Allan and I drove from Pleasanton to Bakersfield after work Thursday night and woke up early Friday morning to get to our destination. Naturally our first stop was in Baker to see a few roadside attractions, mainly the Alien Jerky Store and the world's largest thermometer (click through the photos below to see our pitstop). Also, good news, the Alien Jerky Store plans on opening up a spaceship hotel. Sign me up!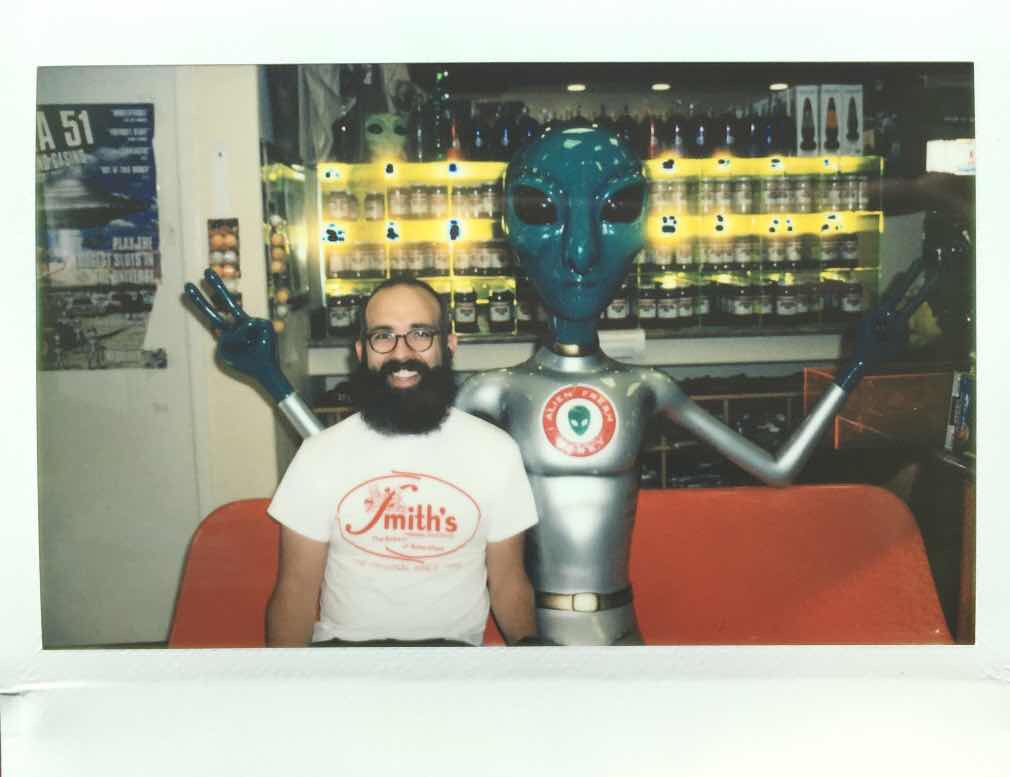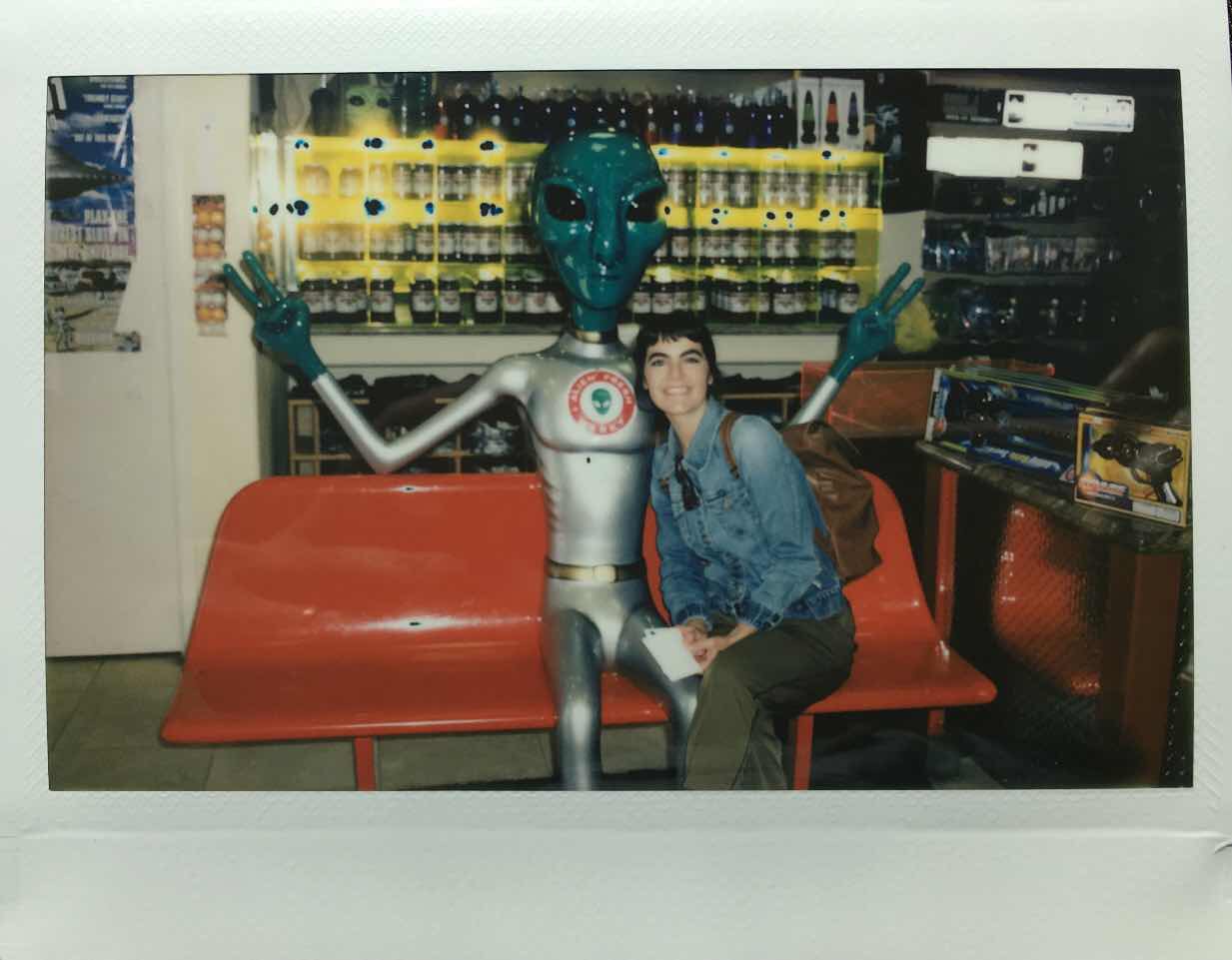 From Baker we drove to the Seven Magic Mountains, a large scale art installation just outside of Las Vegas. Viewing these massive neon and metallic colored boulders with the desert as the backdrop was very cool!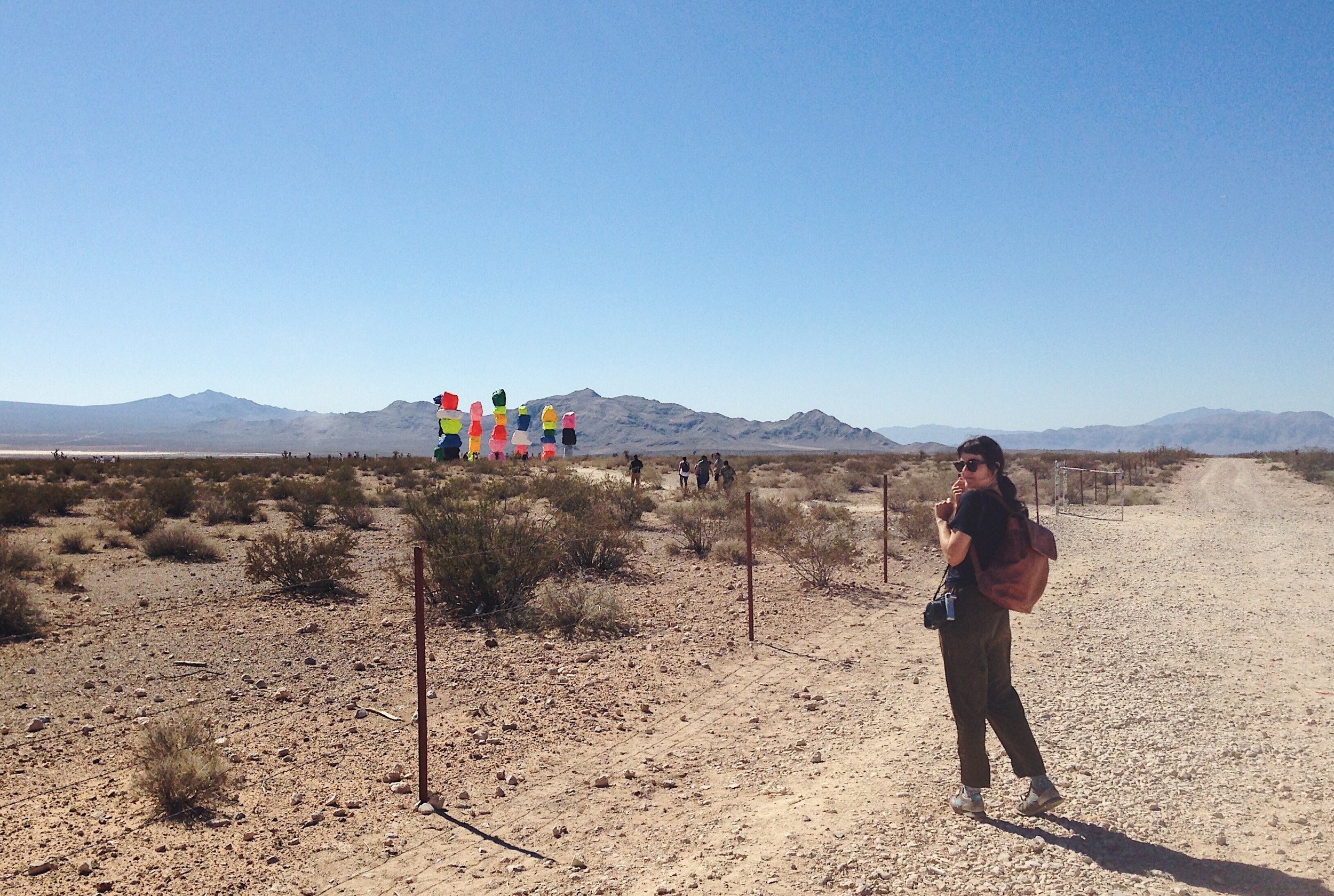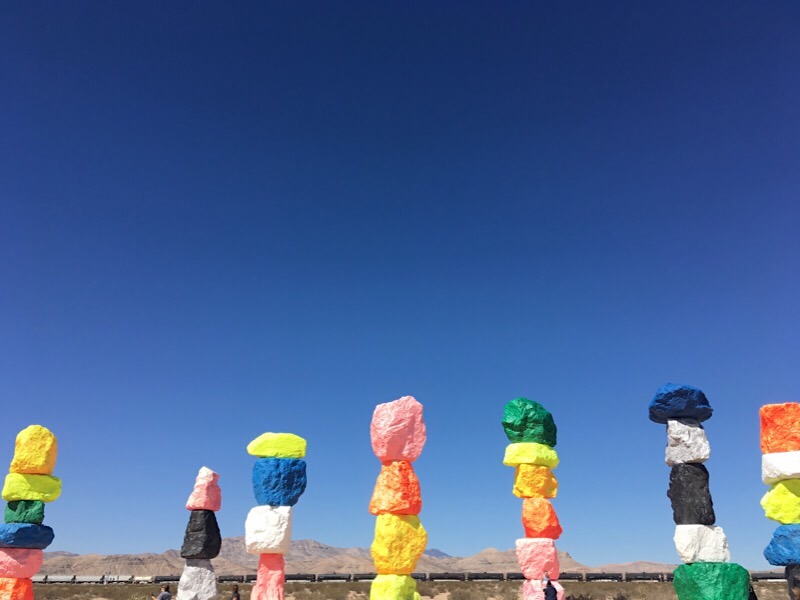 Since we had next to no sleep, once in Las Vegas, we stopped by The Cosmopolitan to fuel up with Eggslut (a yummy LA based eatery focused largely around, you guessed it, eggs). Because we're wild and carefree (at least that's what we kept telling ourselves) we quickly moved on to the next item on our agenda, The Neon Museum.
Now I know I keep saying everything was SO COOL, but this museum really was SO COOL. The Neon museum was "founded in 1996, [and] is a non-profit organization dedicated to collecting, preserving, studying and exhibiting iconic Las Vegas signs for educational, historic, arts and cultural enrichment." The Neon Museum campus's outdoor space is also known as the Neon Boneyard. I mean, how could you not be excited about a place called The Neon Boneyard? (Fun Fact: You can see the words "In Love" in the Moulin Rouge sign (the pink one in the pictures 2 and 3).
From The Neon Museum we made a beeline straight for coffee. We needed coffee...badly. So we located a coffee shop/restaurant called PublicUs. The decor inside was well done and the coffee/food were just what the doctor ordered. Coincidentally, there was also a cool local bookstore named The Writer's Block just around the corner. In the back of the bookstore there was even this funny little machine called Bearsho. If you paid 25 cents, you got a haiku in return. Sure, the haiku made no sense whatsoever, but it was still so cute!
Not necessarily around the corner, was a museum dedicated solely to pinball machines called The Pinball Hall of Fame. Here we go again, but the pinball machines in the museum were (all together now) SO COOL! We played a few rounds of games and after we were done we headed towards the festival.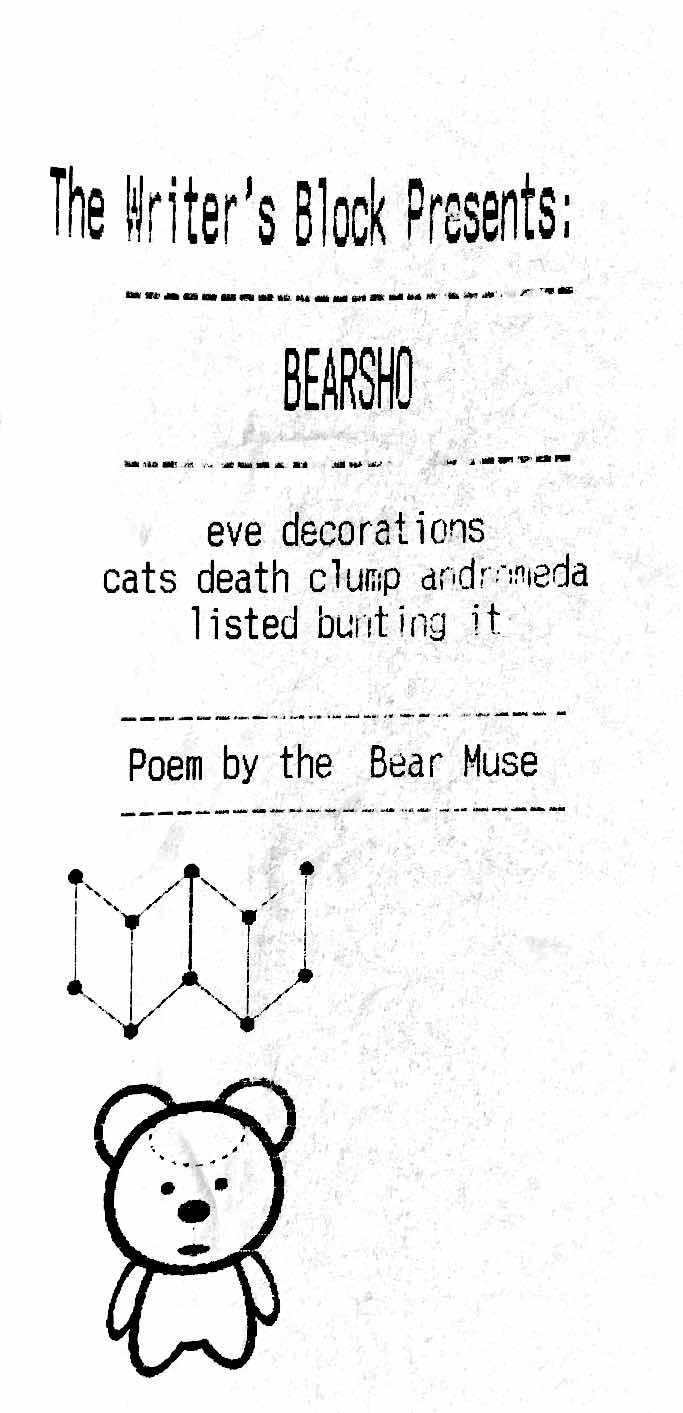 The RiSE Festival was crazy! Witnessing thousands of people gathering in the desert to light, and send off, paper lanterns was magical. This has been on my list of things I've wanted to do for quite some time now, so to be able to participate in something as specific and ethereal as this made me feel small in a good way!