We went to The South, ya'll! (< sorry I had to)
Allan attended The Mises Institute at Auburn University in Alabama and I hopped on the tail end of his conference so we could go-a-travellin'! We went from Auburn to Atlanta to Chattanooga to Nashville...and back.
Our trip consisted mostly of lolly-gagging from one place to the next, every stop piqued by notable experiences. We explored each city through its local cuisine and establishments and even carved out some time to just hang out with friends...which, quite frankly, was one of my favorite parts of our trip.
So as to prevent boredom I'll do my best to give a short synopsis of each city...key word being try.
Auburn, Alabama
Auburn, Alabama, although short-lived for me, was very cute! I was happy to experience The Mises Institute because it's something that Allan has gone to in the past and has loved. So, to support him in this was really great! The academic work that the institute puts out and the minds that gather here during the week-long conference is just plain cool. My first morning I was even greeted with what most people outside of California know as "weather". BUCKETS of rain poured out of the sky while deep rolls of thunder bellowed on our way to breakfast at the institute. It was so fun to experience (mostly because I don't have to live in it)! I met some of Allan's new friends and tried something called pickle jelly for the first time.
(click to the right of each picture to view the gallery)
Atlanta (Part One)
Our Airbnb in Atlanta was SO FREAKING cute. The décor was spot on, it smelled like an apothecaries workspace, and it was just plain comfy overall. While here we enjoyed:
Krog City Market
MLK, Jr. National Historical Site and Tomb
A small portion of the Atlanta Belt Line
Revolution Donuts
Grace Midtown
Brash Coffee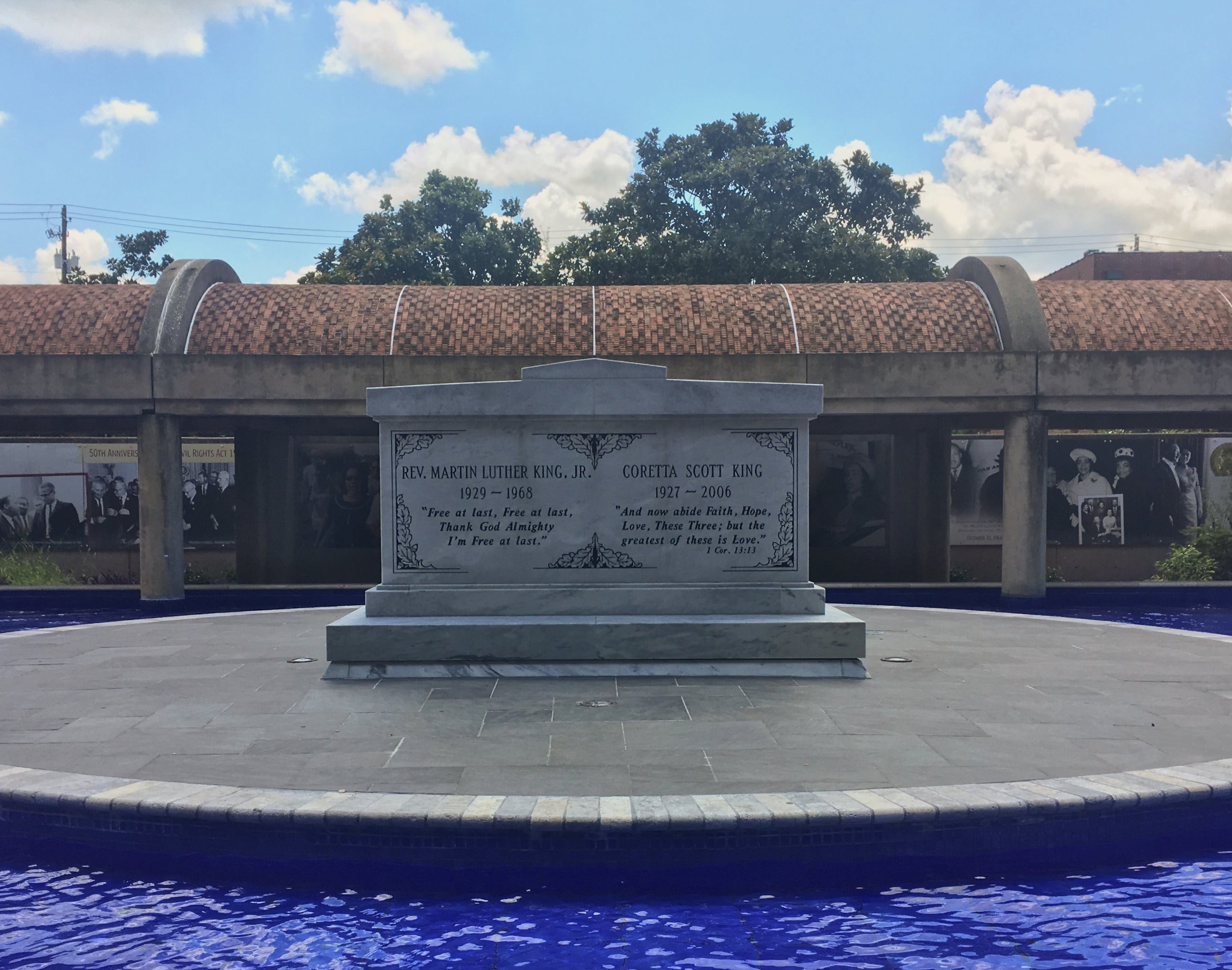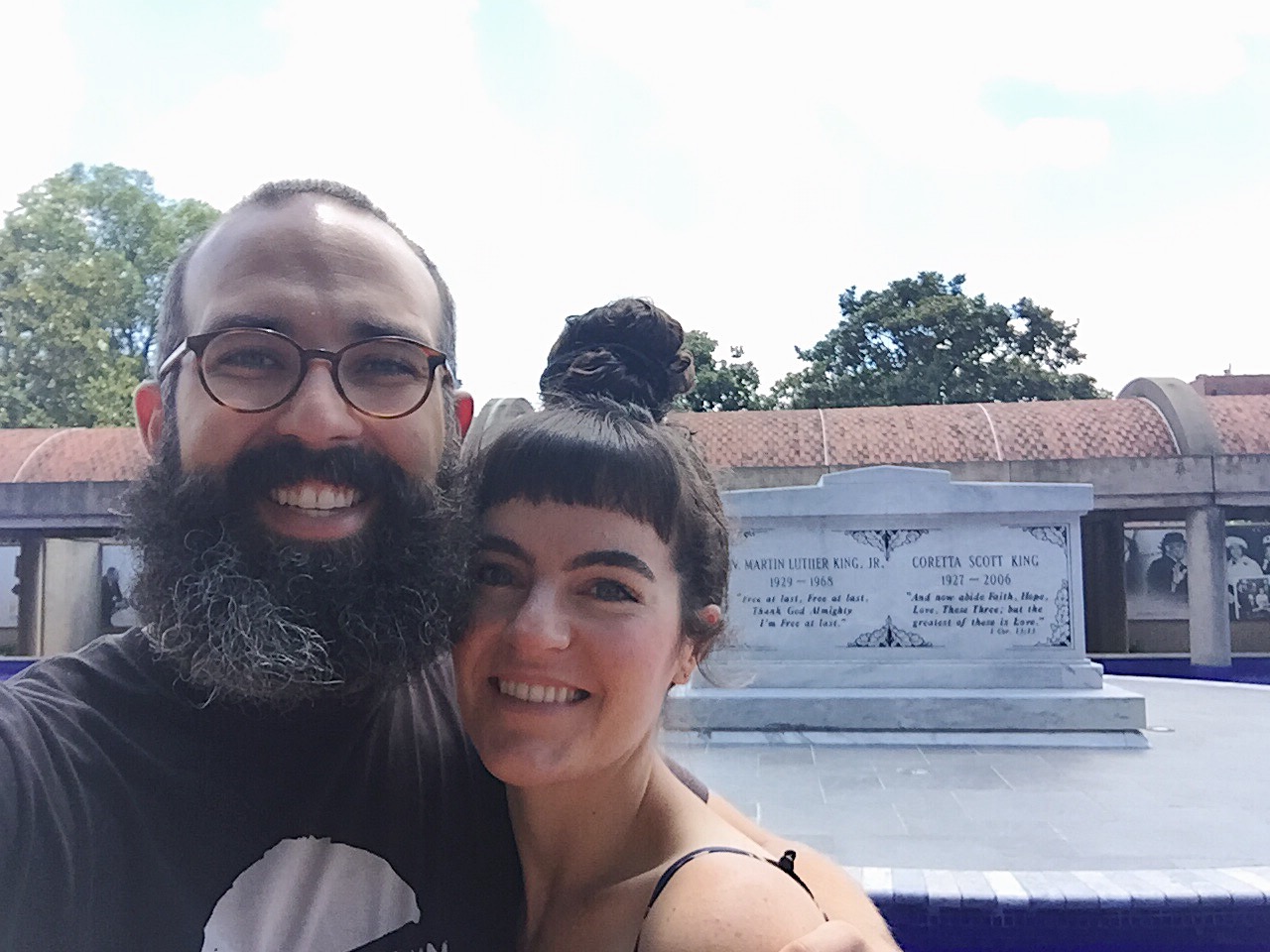 Chattanooga, TN
Allan and I really enjoyed this smaller, but booming, city in Tennessee. It was a nice break from the rush that was Atlanta. At our friends' suggestion we stayed at The Dwell Hotel. It was so adorable! The hotel's décor was kitschy and full of color! WE ABSOLUTELY LOVED IT! Even small things like walking into our room to find a welcome treat, chocolate dipped Oreos from the bakery down the street, just added to the overall allure of the hotel. We also toured a cave, a FREAKING CAVE, on our way out of town! Despite staying in Chattanooga for one night, we were able to enjoy the following:
Clumpies
Walking Bridge
Community Pie (SO GOOD!)
Sculpture Garden
Raccoon Mountain Cave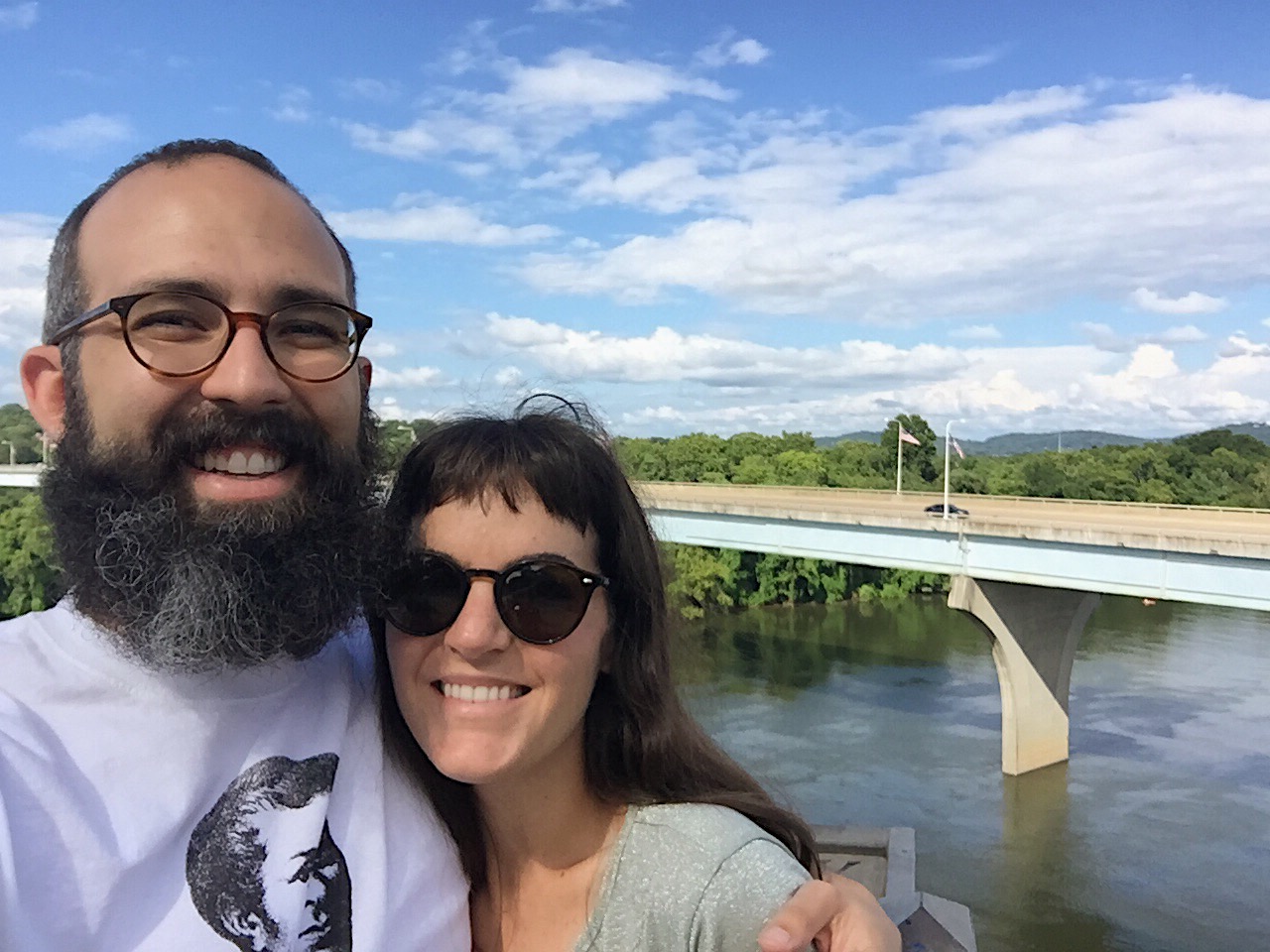 Nashville, TN
Basically while in Nashville we hung out with friends, drank lots of coffee, ate tacos, and played board games…and it was one of my favorite parts of our trip. We toured the Opryland Hotel and The Nerdwax House (lots of shredding was done on The Nerdwax half pipe, as illustrated below). We also stopped by Jack White's record store, Third Man Records, in anticipation of a good ole fashioned photo booth opportunity. Typically when we go out of town I look for vintage photo booths, but unfortunately this particular machine was out of service. SO, the nice lady behind the counter gave me tokens for another vintage machine, one that makes a wax figurine of Jack White's guitar? Not necessarily what I was looking for but a cool process to watch nonetheless. Also, Allan accidentally swatted at, and killed, a firefly. It basically felt like killing a fairy (to feel all of the terrible feels, feel free to view the attached video at the bottom of this post). Nashville's excursions included:
Five Points Pizza
Frisson Soft Serve
Opryland
Nerdwax House
The Barista Parlor
Crema
Third Man Records
Cotton & Snow
Atlanta (Part Two)
We celebrated our five year anniversary in Atlanta! After getting back into town, we headed straight for our Airbnb, a vintage RV featured on HGTV as well as a magazine with Barb from Stranger Things. Although very cute, it may not have been the best choice for an anniversary? A composting toilet doesn't necessarily scream romance, you know? Ha! After checking in we went immediately to Live Free Tattoo. I've been wanting to get Allan Wheeler's initials tattooed on my upper leg so I figured why not on our anniversary in a different state? Afterwards we enjoyed delicious anniversary BBQ and walked around Ponce City Market.
Pleasanton, CA
We flew back into SFO and hung out with more friends, YAY! At this point in our trip we were supposed to meet up with our friends Chris and Erin and go to the Garlic Festival in Gilroy as an homage to Huell Howser's trip, but turns out we were all pretty burned out from our week + long travels. Instead, we chose to sleep in, go to church, and shop for houseplants. All ok by me.
There it is, our Southern trip in a nutshell! It was really fun exploring a part of the U.S. that is still very new to us, but the best part of it all was seeing familiar faces and spending quality time with new and old friends!